Outdoor Furniture
When choosing furniture for your outdoor spaces, you not only need to decide on what materials are right, you need to choose the right style, too. Outdoor seating options include chairs, stools, swings, loveseats, benches – even hammocks. Here are a few you might want to consider.
Having originated in the Adirondack Mountains of Upstate New York at the turn of the 20th Century, Adirondack Chairs remain a favorite outdoor seating option, particularly in rural settings. Modern improvements include weather-resistant materials, plus a wide variety of stylish colors.
Nothing says "relaxation" more than the perfect hammock. You can often add a personal touch with a coordinating cushion set.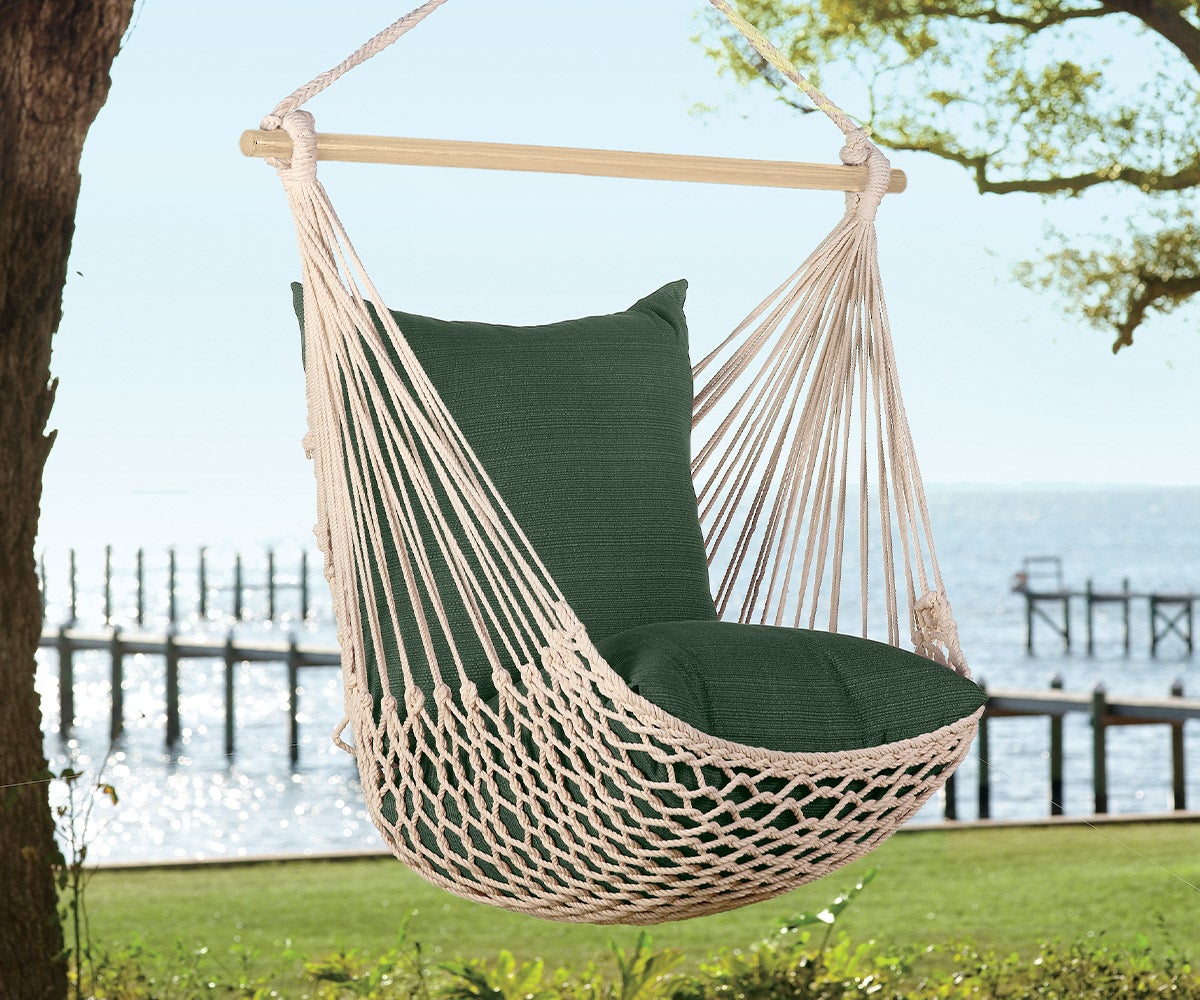 Whether in the garden or on the front lawn, porch or patio, a good bench, chair or stool completes the look, as an accessory or a place to enjoy your work. There are lots of great shapes, sizes, colors, materials and designs to choose from. Pick one that blends in or stands out among your trees, shrubs and flower beds.
Get in the swing of the great outdoors with rockers and gliders! Rockers and gliders offer a traditional, comfortable way to enjoy a leisurely afternoon on your porch or patio all season long.
Showing 1–2 of 4 results