Routine Lawn Mowing Service
Your yard should be the place where you would love to spend your time. It not only elevates your mood every time you are in and around it, but also determines the initial image of your home, and personality.  Having a beautiful yard is always nice, but keeping it in pristine condition is not possible if you only work on it once in a while.
When you hire ElkinLGPM to mow, your lawn will be maintained every week. You won't need to worry about your schedule and finding the time. It will be consistently done for you. It can be a great way to save time, allowing you to spend time doing the things that are more important for you.
Hiring ElkinLGPM to help will ensure that your lawn looks great. You won't have to worry about how green and lush your lawn looks. This can be beneficial if you're planning on putting your home on the market this summer. A lush, green lawn creates curb appeal and is a magnet for potential buyers.
Also, if your homeowner's association requires a clean-cut lawn, you won't have to worry about working to keep the look of the lawn in line with your HOA agreement.
Having ElkinLGPM mow your lawn is more affordable and cost effective than you may think. In fact, the professionals have the resources to purchase high-end equipment that will allow them to complete the job more effectively. You won't have to spend any extra money on the equipment or caring for the equipment. If anything happens to your lawn, you have expert knowledge to help you determine the best way to handle it.
Not only ElkinLGPM professional lawn mowing save you time and money while they're completing the job, they can save you after they leave, too. You won't have to spend as much time caring for your equipment. It's important to clean the equipment, sharpen the blades, replace the oil, and complete other tasks to keep your lawnmower and other equipment in top-notch condition. When you hire a ElkinLGPM to do it for you, you won't have to worry about maintaining the equipment, but you'll still get great results.
Should you hire ElkinLGPM for mowing your yard this year? Why not? There are lots of benefits that you can enjoy when you have a professional in your corner to help you with your lawn. ElkinLGPM can help you keep your lawn green, lush, and thriving this year. Then, you can spend quality time with your family and friends on your lawn instead.
FREE UP YOUR TIME WITH PROFESSIONAL YEAR-ROUND LAWN MOWING SERVICE
Mowing to the ideal tall fescue mowing height is 3 – 4.0 inches. This is a safe length to mow your tall fescue any time of the year.
String trimming edges along walkways, driveways and other hardscapes giving your lawn and landscaping a finished appearance.
Clean up by blowing off any unwanted grass and remaining dirt from street, sidewalk, driveway, and walkway.
Find out more about our routine lawn mowing service or to schedule an estimate, contact us here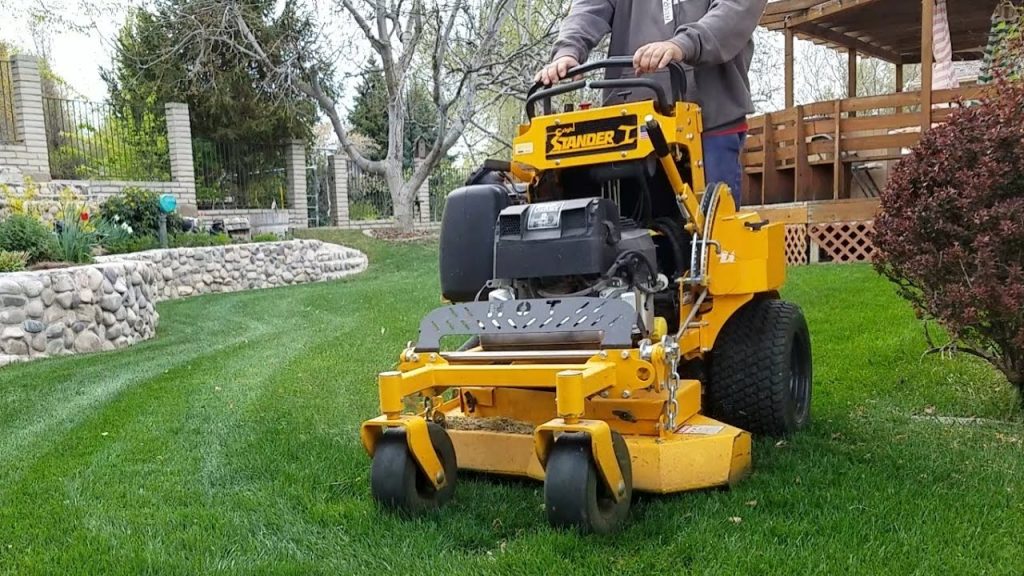 If you would like to find out more about our routine lawn maintenance, or get an estimate on your yard, please call us at 336-258-8400 or email us here.
See Our Landscaping Project Gallery