Landscaping Design and Installation
Elkin Lawn Garden and Property Management experts will bring your outdoor landscaping vision to life. With over 10 years experience in landscaping, we can assist you with the visions and concepts that we have gained over the years. We have the experience and knowledge to manage projects of any shape or size as you can see in our Project Gallery below.
Elkin Lawn Garden and Property Management specializes in the installation of:
Mulch
Pine needles
Rock
Gravel
Sod
Plants/flowers/trees/bushes
More…
REQUEST A CONSULTATION:
Designing and selecting landscaping materials for your yard is fun and exciting; clearing out your old landscape and installing new with trees and plants is a different story. It is labor and time intensive. It requires knowledge about species, site conditions, handling, and maintenance as well as the right tools and equipment.
Leave it to Elkin Lawn and Garden to get the job done right. From concept to completion, our team will work with you side-by-side in a collaborative process to bring your new landscape to life.
REQUEST AN APPOINTMENT:
Designing and selecting plants for your yard will create a more enjoyable life outdoors. But the success and longevity of your plants will be determined by proper installation. This is why we want to remind you that hiring an expert will be the best way for you to enjoy your new landscape…faster. We'll take on the daunting tasks like digging, lifting and hauling. Our landscape team knows all about plant varieties, site conditions and handling as well as how to use the right tools for this job.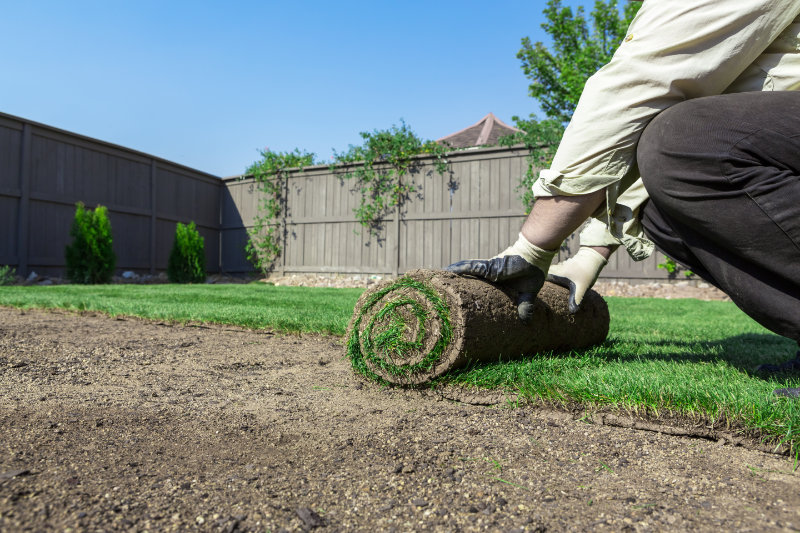 REQUEST SUPPORT FOR DIY ENTHUSIASTS:
Sometimes you simply know exactly what you want. Even if are willing to do the plant installation yourself, you may just need a little guidance to see it through.
We gladly support our Do-It-Yourself customers. Whether you hire us to create a landscape design or bring in another expert, we can help you at any stage of your project to make sure you are happy with the transformation of your landscape.
Plant selection and materials

Delivery

Installation and up keep guidance
This approach allows you to "get your hands dirty" with confidence knowing that Elkin Lawn and Garden has your back.
If you would like to find out more about our landscape design and installation services, or get an estimate on your project, please call us at 336-258-8400 or email us here.
See Our Landscaping Project Gallery